The Independent wanted to know all about Rich's eating habits, here is what he had to say:
My average day at Reach Fitness London is demanding! Every hour is action packed training clients, international sports stars, taking group workouts and putting myself through an intense training! I need to fuel myself to perform from 6am to 9pm everyday.
I eat big so I have energy to supply to those I train and myself! I aim for around 4000 calories a day, 180g of Protein & use carbohydrates to recovery effectively from training and help with my sleep patterns.
An average day looks a little like this…
5.30am: Up and immediately drink 2 pints of water.
5.45am: Make a huge shake at home with Nurtribullet: 300ml water, 2 scoops Optimum Nutrition Strawberry Whey Protein, 1 scoop Glutamine, 2 handful of mixed frozen berries, 1 scoop of Greens Powder.
6am: Espresso
Then it's all action training clients, athletes and groups until around 10am when I will have a second breakfast!
10am: 4 scrambled eggs, with 200g of smoked salmon, cherry tomatoes & half and avocado.
Then I'm ready for meetings with my team & more sessions with clients where I will drink water & green tea throughout.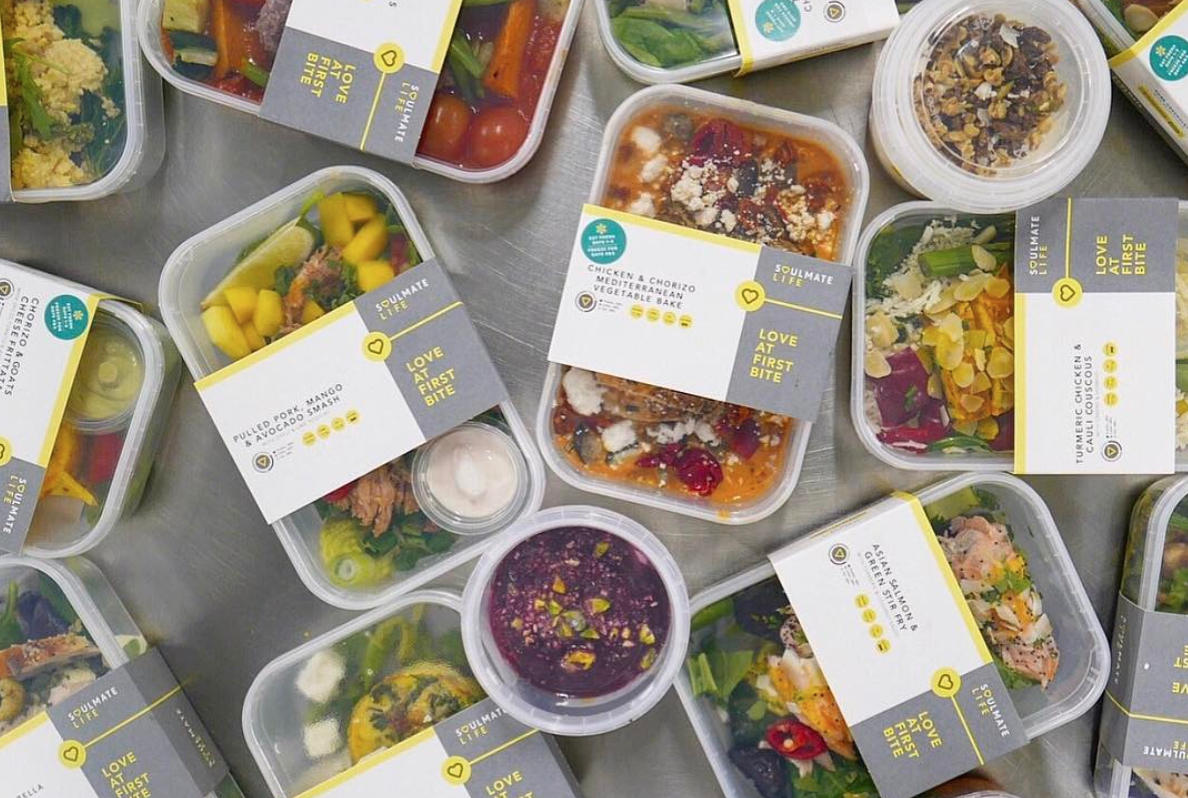 My third main meal of the day will be a Soulmate Life meal. I love what these guys do, delivering me chef cooked high protein meals that I can trust.
I will train at around 2pm most days, which means a flat white at 1.30pm for a little caffeine kick.
During training I will throw Optimum Nutrition BCAA into my water which protects my lean muscle mass during intense sessions.
After training it's time to refuel. I'll hit the 'Shake & Bake' Bar at Reach for a protein packed shake, Warrior is my go option. Chocolate Whey, Peppermint Extract, frozen banana, oats & I'll get creatine and glutamine thrown in too.

Then it's into and all action evening of group sessions and clients where I will snack on 90% Dark chocolate squares & shelled Pistachios.
I find a hot yoga session 8pm to 9pm is a great way to boost the body and mind, after which I will eat BIG! Searing 2 tuna steaks takes no time at all, stir frying a mountain of broccoli & a large portion of brown rice.
Zinc and magnesium supplements before bed to help with sleep & a casein shake if I haven't hit my protein levels for the day.
Job Done! And repeat!
Written by Richard Tidmarsh, Strength & Conditioning Coach, Owner and Lead Trainer of Reach Fitness. Follow Rich now on Instagram and Twitter 
We hope you enjoyed this blog post, please share via socials below and leave any comments and questions for us!